Participated in Taiwan exhibition
Participated in Taiwan exhibitions and trade fairs
Taiwan Trans also provides services to assist foreign companies to participate in exhibitions and trade fairs in Taiwan. One-stop service ensures that you are ready to participate in the most suitable exhibition without having to put a lot of effort into the preparation. We have you dealt with it.
One-stop service for the best convenience
In this era, we are overwhelmed by the vast amount of information we encounter in our daily lives. We understand how time-consuming and trivial tasks can get tired of running a business. That's why we provide one-stop service for you to easily participate actively in exhibitions and trade fairs in Taiwan. From the initial stage of researching and applying for a booth to the interior design and decoration of the booth and recruiting staff, Taiwan Trans can easily build business relationships with these events.
Exhibition / trade fair study
It is of utmost importance to have a clear and thorough understanding of what kind of exhibition/trade fair you are participating in. Taiwan Trans assists customers to do research on the exhibition in advance. It not only provides information on the time and location of the event, but also provides a list of companies that participated in the same event in the previous year as a reference.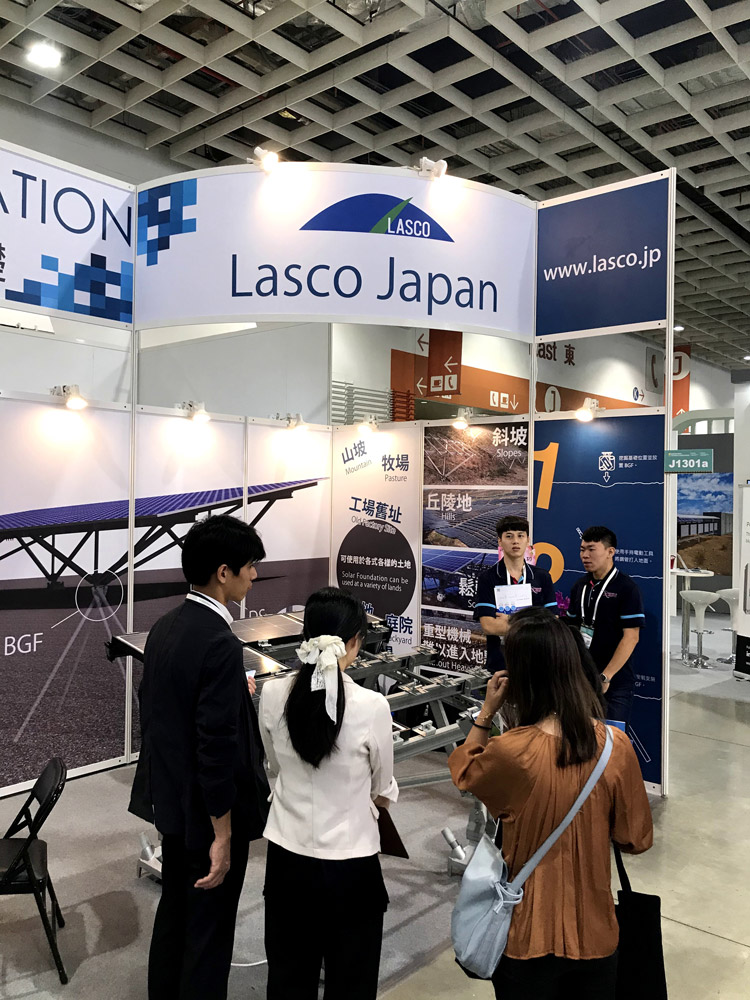 Booth application
After deciding the event you want to participate in, we will also help you apply for a booth.
Interior design and decoration
After that, we will help you with the trivial task of installing your booth with appropriate interior design and decoration. With an eye for detail and expertise in multiple languages, Taiwan Trans acts as a bridge for communication between you and the local interior designer to ensure you are ready to run your booth.
Recruitment of staff / dispatch of language experts
In preparation for the event, you can recruit local staff to help with the operation of the booth. In addition, if necessary, Taiwan Trans can provide simultaneous interpretation and translation services provided by members of a professional language team to ensure the smooth run of the event.
Supported the participation of Japanese wedding agencies at the 2010 Taipei Wedding Show.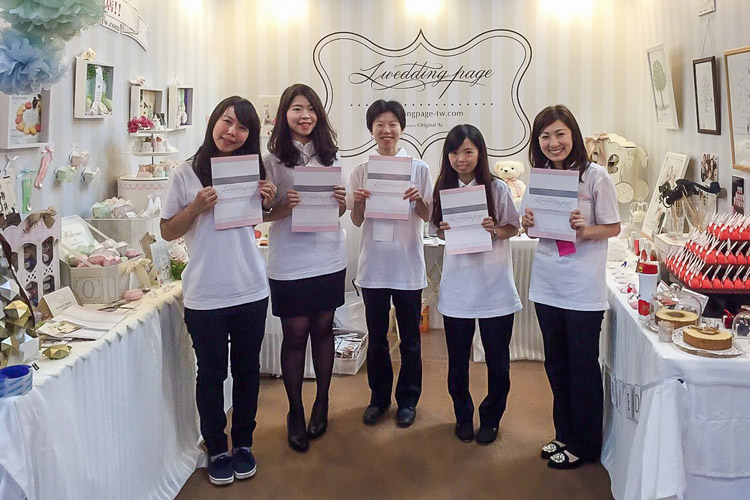 Event investigation / Booth installation (interior design and decoration) / Storage of props and products / Recruitment of staff and dispatch of language experts
Taiwan Trans has fully supported the company's participation in the event and was a huge success because the company was able to create strong and useful business links with locals.
We also supported the participation of the same company in the 2015 Taipei Wedding Show.
Booth installation (interior design and decoration)