PROFESSIONAL, EXPERIENCED, AND RESPONSIBLE
Taiwan Trans has professional, responsible, and experienced interpreters who can meet the needs of customers, whether it is business negotiations, personal business trips, sightseeing tours, international conferences, various briefings, press conferences, exhibitions, video conferences, and overseas We can provide you with diverse and timely high-quality interpretation services, such as the dispatch of local interpreters. The interpreting languages ​​provided are not limited to English, Japanese, Korean, also other less common languages. Professional interpreters can be dispatched. Making good use of high-quality interpreting and fast and effective information transmission are the keys to your success in global marketing.
The client accompanied by an interpreter is suitable for sightseeing, conducting or watching exhibitions, visiting customers and factory, market surveys or overseas business trips. Interpreters will follow the customers to help solve their communication problems. Taiwan Trans can provide you with professional and dedicated interpreters to achieve high-quality interpretation results, so that your journey can proceed smoothly and successfully.
Consecutive interpretation
Whether the education training, conference briefings, seminars, banquets, chambers of commerce, press conferences, product launches or other business events, we can provide professional and specialized interpreters. Consecutive interpreting means that after the speaker has delivered a paragraph, let the interpreter perform foreign language interpreting, and give the speech in such an alternate manner.
Simultaneous interpretation
Simultaneous interpretation is suitable for commercial activities such as international education and training, shareholder meetings, international product launches, academic seminars, opening ceremonies, and international conferences. The group of simultaneous interpreters of Taiwan Trans are all graduated from relevant domestic and foreign interpreting and translation institutes, and they have rich experience in actual simultaneous interpreting. For each language, two interpreters are arranged to sit in the "interpretation box" set up at the back of the venue. Overlooking the audience through the glass or the screen, the audio content of the speakers at the venue is synchronized to the earphones of the listeners through the microphone in the interpretation room. The listeners in the venue can select the channel to listen to in Chinese or foreign languages.
Banquet host interpretation
The interpreter plays a dual role. The host not only needs to lead the entire banquet, but also welcome overseas people in a cordial and authentic foreign language, which can make foreign guests and friends feel at home.
Overseas local interpreting
Interpreters are dispatched directly overseas. Interpreters who are proficient in the language and local habits can save you the expenses of interpreters' air tickets, travel expenses and accommodation expenses, or do business visits overseas on behalf of clients, which help you quickly grasp business opportunities and do successful marketing around the world.
Video interpretation and telephone interpretation
Recently, video conferencing has become a trend. Three-way or multi-party calls through remote video Zoom, Skype, or different interpreting modes such as calling and answering calls can save customers' labor costs and provide smooth and unimpeded communication. And affordable!
The importance of interpretation
Promote your business to the road to success through the on-site rich experience of professional interpreters, as well as across multiple fields of interpreting expertise! In an important international discussion, the most important thing is the interpreter who plays an intermediate role. The translation of a sentence affects not only the interests of each other, but the level of influence can extend to the entire company. The work of interpreting is not just a literal translation. How to verbally convey the position, resolve the embarrassment of the atmosphere, let both parties dissolve the atrium, lower the posture and relay the arguments of the two speakers, and achieve the goal of success and win-win. Compared with translation, interpreting is more difficult. In addition to superb language skills, the on-the-spot response of the interpreter, the professionalism in the field, and the ability to unify the situation will all determine the direction of the entire case. . In addition, during international business exchanges, the most basic etiquette for interpretation is "confidentiality." Taiwan Trans abides by the principle of complete confidentiality for commercial interpretation, and treat all interpretation content as confidential and never leave it behind. Excellent interpreters will allow you to negotiate and accept cases smoothly, and your career will be thriving and flourishing.
The current situation and future of interpreting
Whether Interpreting a foreign language into Chinese immediately, and interpreting from Chinese into a foreign language, or translating from a foreign language into other languages to help smooth communication between the two. The difference between interpreting and translation is that interpreting needs to translate one language into another in real time. There is no extra time to search for information on the Internet. Therefore, interpreters must have high-level language skills, extensive knowledge and experience, and agility, observation skills, such as use of Chinese vocabulary and expressiveness, in terms of the historical and cultural background, politics, economy, entertainment, and sports of the other country, and narrate and convey to both parties in real time depending on the situation. With the internationalization of the world and frequent exchanges between countries, interpreting is mainly suitable for business visits, business seminars, speeches, international conferences, product launches, TV news programs, broadcasts, etc. It has become an indispensable work.
However, the recent development of AI (artificial intelligence) has been very significant, and AI systems that rely on repeated self-learning and improve fonts and calculations are becoming more and more widely used in industries such as commerce, trade, and tourism. The accuracy of the intelligent machine translators used in some interviews has also been affirmed in the fields of simultaneous interpretation of news, AI translation of conference speeches, and subtitle translation of voice platforms such as YOUTUBE. They have also become more mature and popular. Machines do have advantages over interpreters, such as unforgettable memories, amazing memory, and no fatigue. In the future, if machine interpreters can be delivered with a high degree of affinity and warmth like human beings, there is no doubt that AI (artificial intelligence) will replace existing interpreters. Big technology companies will develop AI interpreters who have a richer and diverse humanistic background and multi-word vocabulary than interpreters. For this reason, professional interpreters who are currently active in the industry must have a second expertise. Perhaps controlling and using these AI interpreting robots will be a topic that the translation industry needs to think about in the future.
The common "digital radio guide system" is suitable for tourist guides, factory tours, language learning and other interactive activities. The more professional "synchronized interpretation equipment" is to provide accurate simultaneous interpretation services without being harassed by the outside world and causing interference to the speaker. Synchronous interpretation requires simultaneous connection of the audience, interpreter, and speaker. At this time, the hardware equipment of the three parties is the main key. Interpreters must use professional equipment such as headphones and transmitters to perform simultaneous interpretation in a soundproof room commonly known as "interpretation box". Conference participants can therefore tune to the appropriate language channel according to their language needs, and use the receiver to instantly hear their own simultaneous interpretation language. There are usually at least two interpreters in the "Interpretation Box" to provide simultaneous interpretation services in different languages. Taiwan Trans can also provide equipment rental services such as "interpretation boxes" to provide our customers with synchronous interpretation services at the most favorable price. The rental translation equipment system includes a digital translation host, a system controller, an interpreter machine, a movable interpretation compartment box, a digital wireless language channel transmitter, and a digital wireless receiver. Headphones, infrared transmitters, infrared receivers and other complete equipment, and a technician will be dispatched to serve.
Interpretation customer case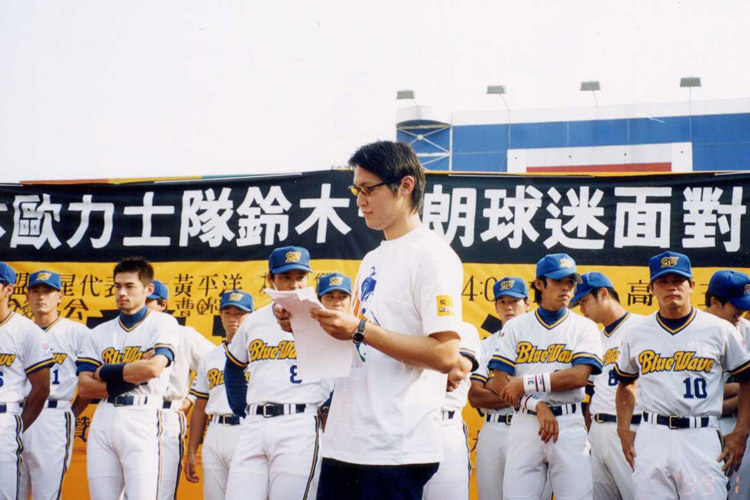 Interpretation case: ORIX ball team Suzuki Ichiro came to Taiwan to raise funds for the 921 earthquake
Simultaneous interpretation of Chinese and Japanese
Location: Stadium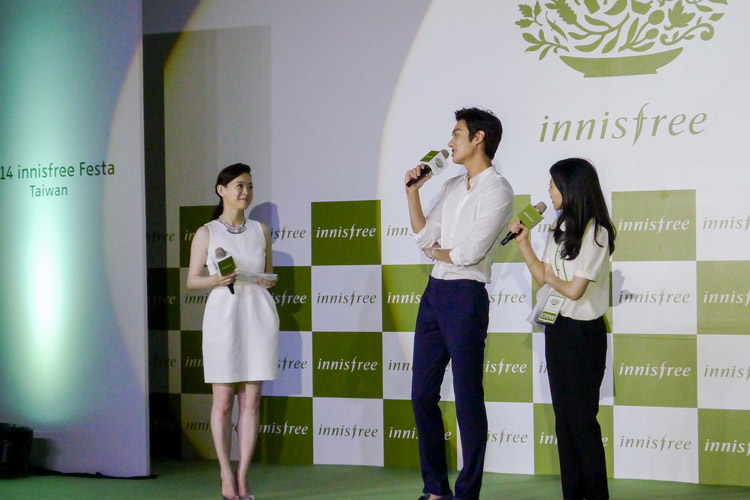 Interpretation case: Lee Min Ho came to Taiwan to speak for the Korean beauty brand innisfree
Simultaneous interpretation of Chinese and Korean
Location: Humble House Amei Hotel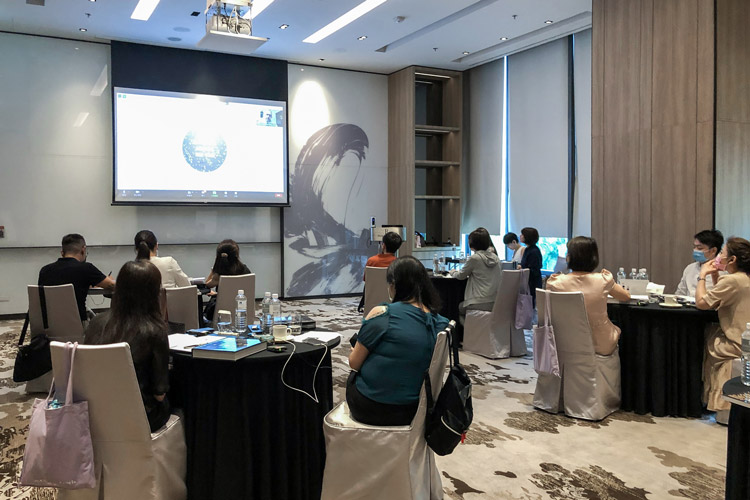 Simultaneous interpretation case of Chinese and English: French brand employee education and training
In response to the epidemic, simultaneous interpretation of video conferences for Taiwanese employees and the French headquarters
Location: Renaissance Taipei Shilin Hotel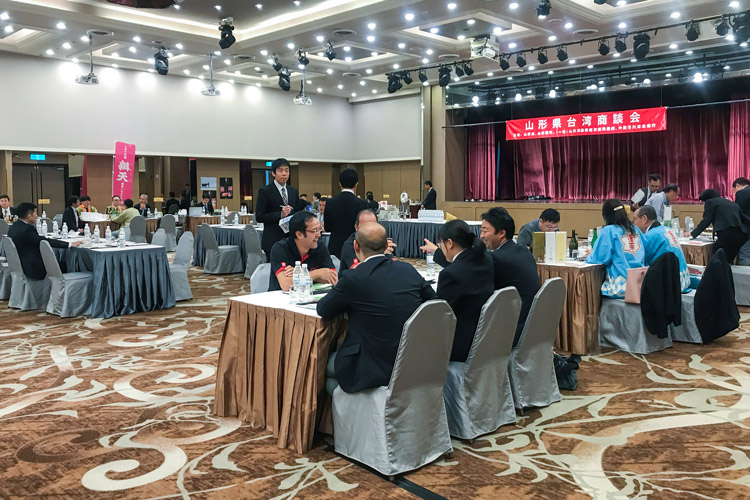 Interpretation and translation case: Yamagata Prefecture Taiwan Forum
Major Japanese companies in Yamagata Prefecture come to Taiwan to promote marketing regularly every year, looking for cooperative manufacturers
Location: Sheraton Taipei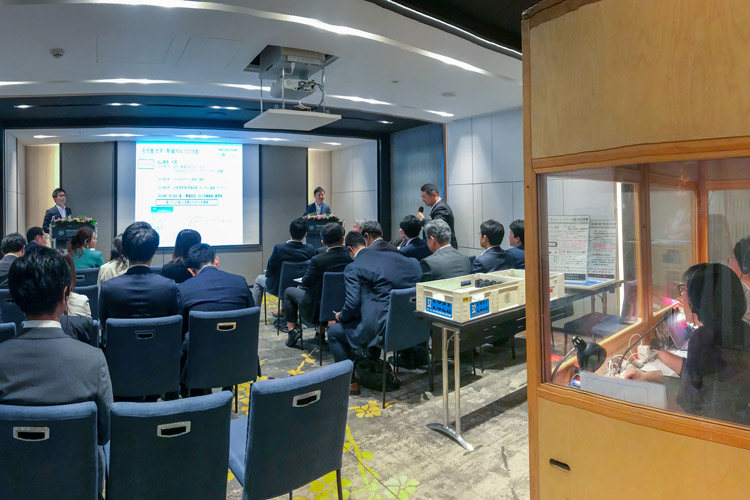 Interpretation and interpretation equipment case: Japanese new drug presentation
Chinese and Japanese simultaneous interpretation and the setup and rental of interpretation equipment
Location: Sheraton Taipei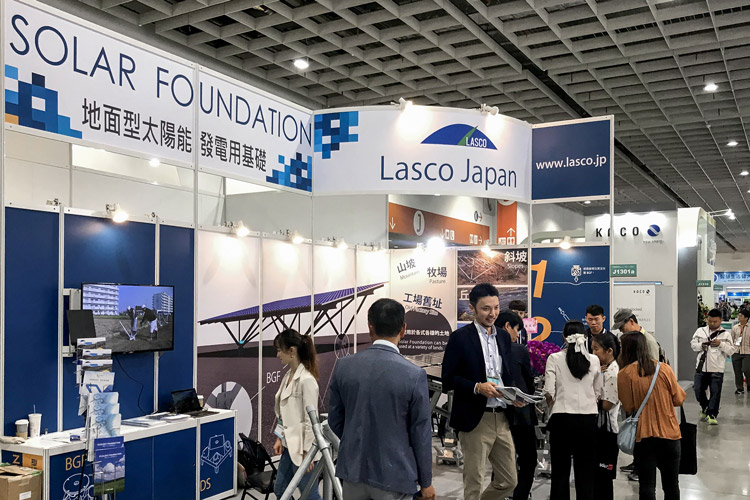 Interpretation, exhibition application case: Energy Taiwan (Energy Taiwan)
Assist LASCO JAPAN, a Japanese solar energy infrastructure construction company, to exhibit in Taiwan and dispatch interpreters
Location: Taipei Nangang Exhibition Hall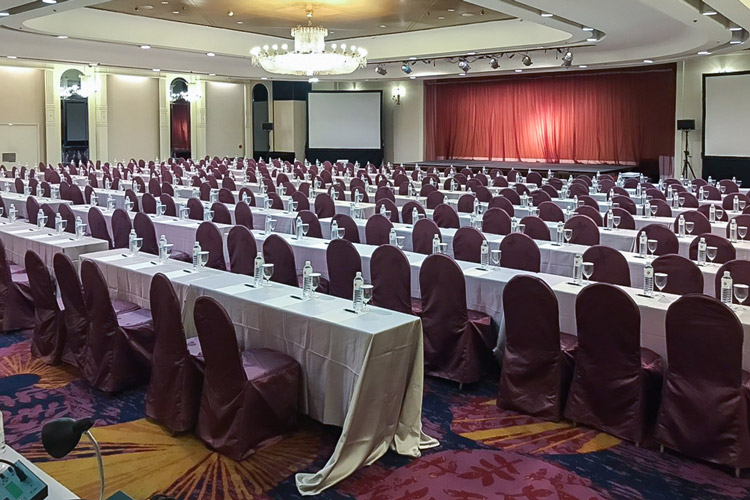 Interpretation and interpretation equipment case: annual travel agency conference
Simultaneous interpretation of English and Japanese, as well as the setup and rental of interpretation equipment
Location: Sunworld Dynasty Hotel Taipei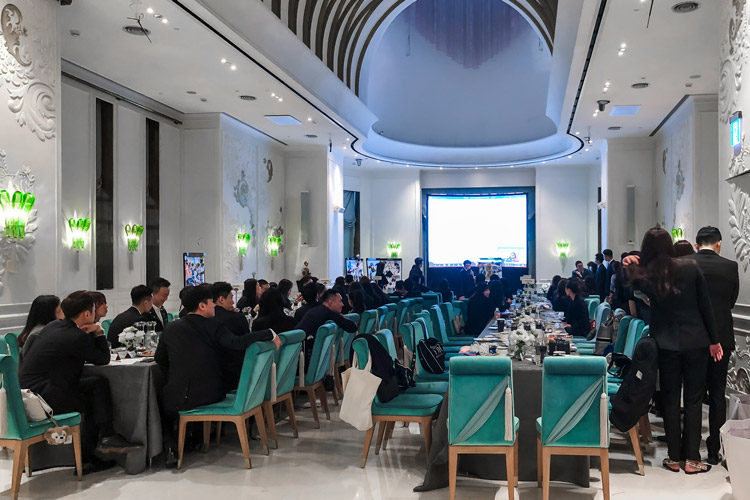 Interpretation and interpreting equipment case: brand products are released, international video simultaneous interpretation
Simultaneous interpretation in Chinese and English and the setting and rental of interpretation equipment
Location: Mandarin Oriental Hotel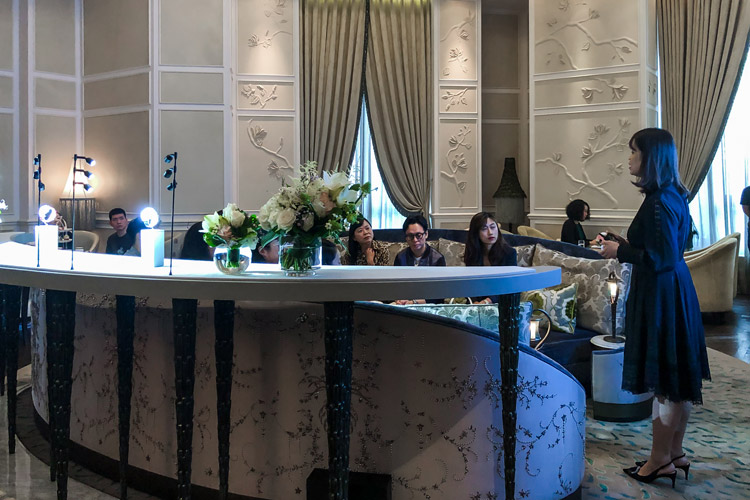 Interpretation and interpreting equipment case: brand products are released, international video simultaneous interpretation
Simultaneous interpretation in Chinese and English and the setting and rental of interpretation equipment
Location: Mandarin Oriental Hotel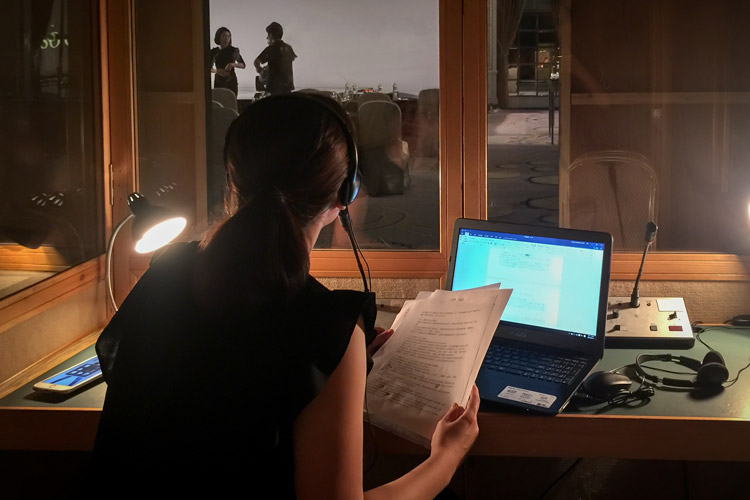 Interpretation and interpretation equipment case: Korean beauty brand product launch conference
Chinese-Korean, Chinese-English simultaneous interpretation and the setting and rental of interpretation equipment
Location: Mandarin Oriental Hotel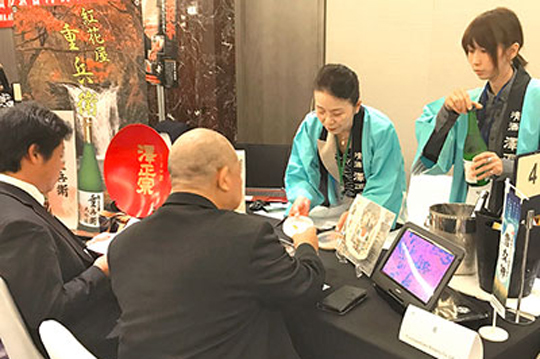 Business Conference with Yamakaga Prefecture was held in Taipei. Furusawa Sake Brewery and other enterprises attended this event.
What did we do:
• 20 interpreters were dispatched for coordination support
Nowadays, English is an internationally common language. It has become inseparable from our lives and has become a necessary skill, but not everyone is good at it. What's more, the professional interpreting English language and the speaker's special accent are also necessary for important company cases. Be cautious when dealing with various reasons such as, we provide interpreting English in conjunction with professional interpreting English business terms, overcoming the different English accents of various countries, making the event or conference smoother; interpreting English is not only available in Chinese, but even in English directly to non-Chinese languages such as French and Spanish, Taiwan Trans has a strong and excellent interpreter English talent pool, as long as you ask for it, we will try our best to assist.
Due to geographical and historical factors, Japan and Taiwan have had contacts in various aspects since before. Taiwan not only imports many Japanese products, but Japanese products are also the first choice when choosing products. In recent years, natural disasters have been spread frequently, both in terms of material and financial resources, and mutual support between the two countries have become closer; Japanese business has always been a very important economic entity in Taiwan, and with the increasing number of business transactions As the number of Japanese interpreters increases, opportunities for Japanese interpreting are increasing. Professional business interpreting in Japanese will be an indispensable part of your business. Japanese has Chinese characters. For Taiwanese who know Chinese characters, Japanese is relatively easy to learn. Languages, there are Japanese-related departments in Taiwan, which are also societal schools. There are also many people who know a little bit of Japanese; the business of the related company must not be sloppy. You must find someone who is proficient in interpreting Japanese. Taiwan Trans offering High-quality Japanese interpreting will become your business strong assistance and good partner.
The Korean Wave has recently risen strongly, and a whirlwind has blown around the world. The Korean entertainment industry has nurtured half the sky of K-Pop Korean stars and Korean drama movie stars. Many products are matched with Korean stars' endorsements. These Korean products and culture have slowly Integrate into our daily life. However, there are very few Korean departments of universities in Taiwan, with only the Korean Language and Literature Department of National Chengchi University and the Korean Language and Literature Department of Chinese Culture University. Korean interpreters are scarce. Taiwan Trans has cooperated with a number of public relations and marketing companies, and has dispatched countless Korean interpretation activities. For example, Korean interpreters accompanying Korean cosmetics or Korean interpreters at press conferences when Korean cosmetics are endorsed in Taiwan, and Korean interpreters for Taiwanese manufacturers when they participate in Korean exhibitions. There are too many cases of Korean interpreter dispatching such as product promotion seminars and business visits.
What is the service process of interpreting?
1. Negotiation and commission of interpretation cases
2. Send interpreter and related equipment quotations
3. Confirm and sign back the interpretation quotation
4. Dispatch of Interpreters
5. Advance business adjustments such as interpretation materials
6. Interpretation business
7. Settle the payment
8. Customer satisfaction survey
What are the types of interpreting and what are the differences?
What languages are available for interpretation?
If the accompanying interpreter needs to stay overnight, will you pay for the translator's meals and transportation?
How to calculate the cost of interpretation?
Does the interpretation time need to be increased, and if so, how much?
Is there a minimum time limit for interpretation?
Do I need to provide you the manuscript in advance?
Can interpreters be dispatched outside of Taiwan?
How to prepare for simultaneous interpretation equipment?