APPLY A SPECIAL LICENSING
Licensing Application Service
At Taiwan, special licensing must be applied for as permission for selling certain types of merchandise. That is why Taiwan Trans offer our clients the convenience of filing the application for them.
We can also help register for Intellectual Property Rights for your company's logo, trademark, service title, etc.
For translation of existing documents, please refer to Notarization to see our range of service in the area.
Simply drop us a line via email or give us a call to let us know what sort of services you require.
| | |
| --- | --- |
| Item | Remarks |
| Household Registration | Household Head + Member(s) of Household |
| Certificate of Marriage | |
| Medical Certificate | |
| Certificate of Birth / Death | |
| Divorce Agreement | Two pages of A4 paper |
| Certificate of Graduation | |
| Student's Academic Transcript | 1st academic year + one academic year (college) |
| Certificate of Military Service | |
| Driver's License | |
| Declaration of Sales and Business Tax | |
| Balance Sheet | |
| Income Statement | |
| Withholding Statement | |
| Land Ownership Certificate | |
| Building Ownership Certificate | |
| Registration of Shareholders | |
Customers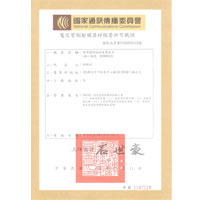 Trade License for Telecommunication Devices/Telecom monitoring systems
What did we do:
• Research on related regulation in Taiwan
• Trade license application (under the name of our company)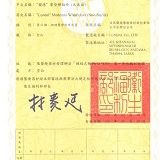 SECOND-FIELD CO.,LTD./Hypodermic noodles
What did we do:
• Drug permission application
• Product registration